Billboard Illumination System
São Paulo, SP
Autonomous billboard illumination system, offers autonomy in the system, simplicity in installation, low cust investment and long life to the system.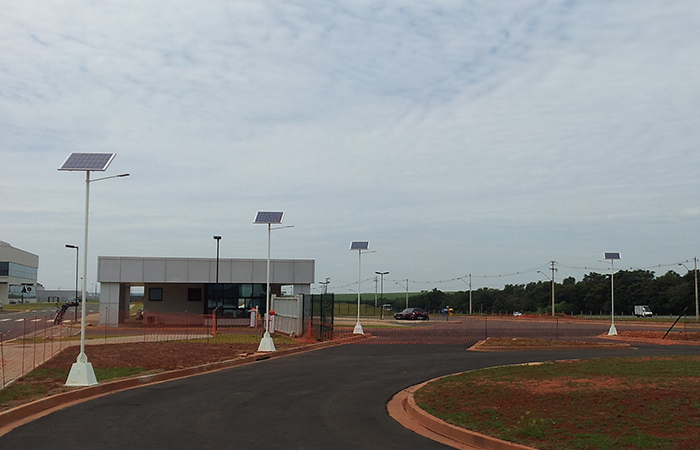 Solar Energy Pole
Santa Barbara D'oeste, SP
Solar poles, complete solution for locals where the energy is hard to reach or requires safety illumination independent of the concessionary.
Isolated Systems – Residential
Cardoso's Island/SP, Brazil
Light for All" project in association with Elektro, giving generation of energy for more than 100 houses in Cardoso's Island in Brazil.
Grid Connected Systems – Industrial
Sorocaba/SP, Brazil.
System connected to the grid generating savings in energy and helping to preserve the environment. All the energy generated is injected directly in access point, if used generate savings and in case returns to the concessionary generates credit that can be used in up to 60 days.